Why the iPhone shows a green-orange dot: Apple released the latest iPhone operating system iOS 14 in September. Since then, app developers have been busy updating their apps for new systems. And users are busy adding widgets to the main screen or home screen. Some, however, are also curious about the green or orange dots at the top of the screen.
The reason for Why the iPhone shows a green-orange dot
There is nothing to worry about with the points. In Apple's language, these are the 'recording indicators'. When an app uses the iPhone's microphone or camera, the dots glow to alert the user.
Find the dots on the top right of the screen; Near Wi-Fi and cellular network indicator.
Suppose you are not posting photos or videos on Instagram, but looking at or responding to photos of friends, that is, browsing the newsfeed. In that case, you don't need to use your phone's camera or record audio from the Instagram app. However, if you do, you can understand it by looking at the green or orange dots. You will also have the opportunity to be alert if necessary.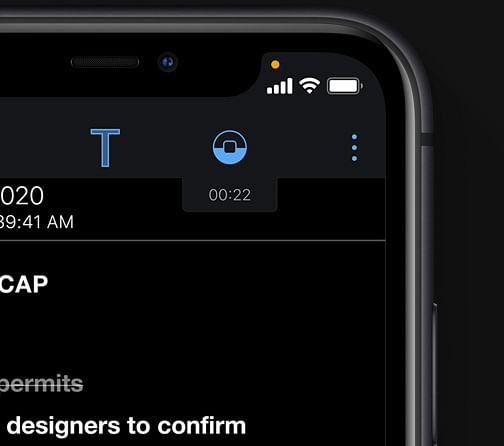 The green dot means the camera is being used. And if the orange dot is burning, it means that the sound is being recorded in the microphone. You will then decide whether to allow the app to use the camera or microphone.
When making a video call on FaceTime, of course, two points can be seen burning for normal reasons. This is because both the camera and the microphone are active when using FaceTime.
After installing iOS 14 on the iPhone, several permissions are required when using an app for the first time. There the app will ask permission to use the camera or microphone as needed. If you think you need permission, you can give it again.
If you want to stop it after giving permission first, there is a chance. Quite easy. Go to settings and scroll down to the list of apps. Tap on the app from which you want to remove permission. Then remove the slider from the microphone or camera as needed.