Realme C11. Smartphones have become a daily part of our lives. We are able to quickly complete the official tasks like talking through the device, sending e-mails, holding online meetings, and taking notes. Smartphone users, in particular, like to take pictures or videos with their mobile phones to capture their moments.
Someone again likes to enjoy content on different platforms. They are also choosing smartphones to enjoy the content as it is easily portable and comfortable. However, a good quality smartphone is needed to complete these tasks. Which will have a powerful battery, huge screen, varied camera and great performance.
In this case, considering the demand of the user, the world's fastest-growing smartphone brand Realme is constantly surprising the technology world by releasing innovative technology smartphones.
This company, which beliefs in the trendsetting of technology, has already strengthened its position in Bangladesh by showing its innovation. For technology lovers, Realty has unveiled the entry-level smart device Realme C11 in the Bangladesh market.
Also check Best Huawei phones 2020
Realme C11
The Realme C11 device has a huge 7.5-inch HD plus mini-drop screen. The device has a dual AI rear camera. The device has a 5-megapixel camera for taking selfies. The nightscape mode on the phone allows you to take great pictures at night even in low light. The phone uses a G35 chipset.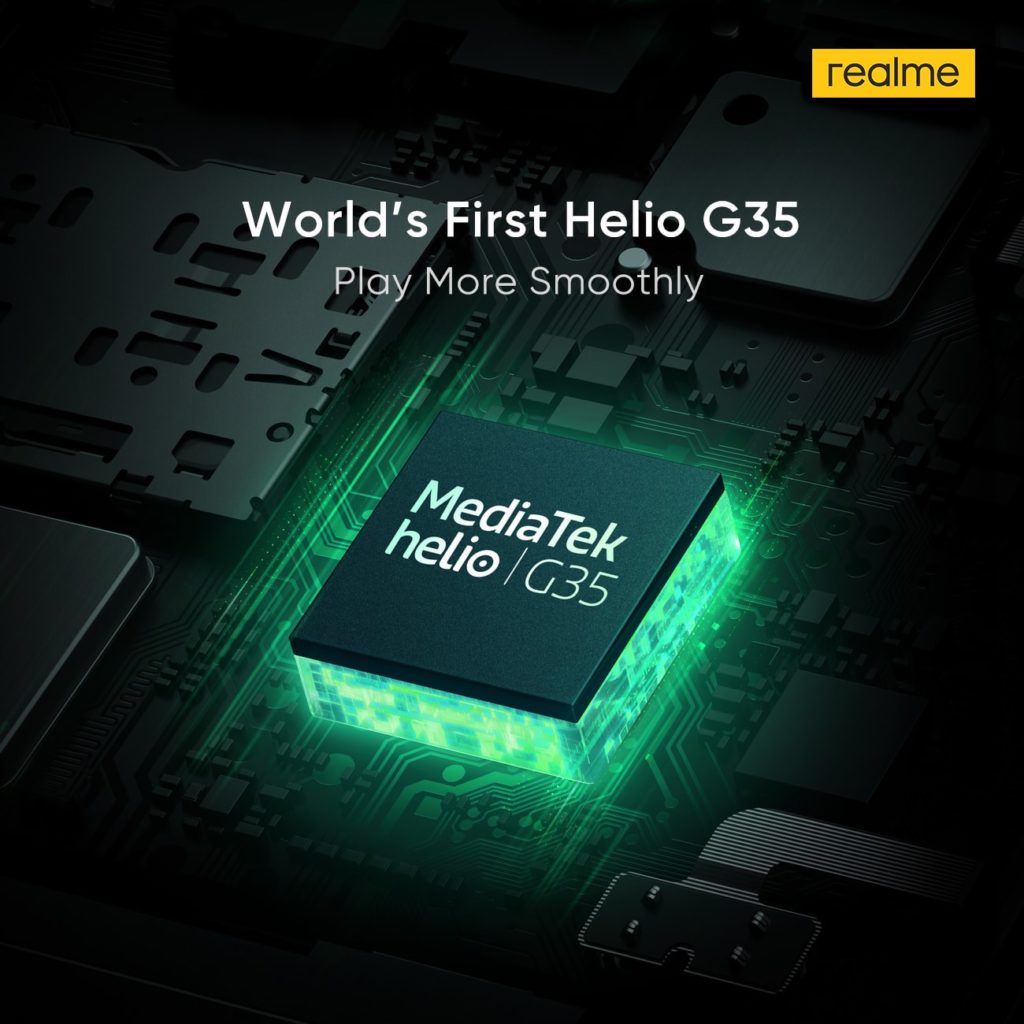 Using an octa-core processor, MediaTek's chipset will run at a maximum speed of 2.3 GHz. This phone has 2 GB of RAM. And 32GB of internal storage, which can be expanded up to 256GB using a microSD card.
Aesthetic design, large display, powerful battery, and affordable Realme C11 device has some eye-catching features.
Realme C11: Powerful Battery
The Realme C11 device has a 5,000 mAh battery.
Once fully charged, the device can be used to play 12 hours of online games, watch 21 hours of movies or listen to your favorite songs for about a week. Or about 32 hours of call time will be available. Once fully charged, the phone will be on standby for 40 days.
This new device of the Realme C series can also be used to charge other smart devices using micro USB OTG.
The device has 'App Quick Fridge'. This will save the battery by closing the user's unused apps.
The phone has advanced screen battery optimization and AI power saving. As a result, excellent battery backup is available on the device.
A 304 stainless steel battery protector has been used to protect the battery of the device.
Realme C11: Aesthetic design
In the case of design, the C-series means a variety of colors and creativity. The Realme C11 smartphone is also designed with inspiration from the geometric artistic design of the abstract image of Dutch artist and theorist Pie Cornelius Mondrian. Pie Cornelius Mondrian is one of the proponents of abstract art. He is one of the most important artists of the twentieth century.
TheRealme C11 device has a dual-camera set-up on the back. And it has an LED flash next to it. The aperture of the 13-megapixel main camera is f / 2.2. Comes with a 2-megapixel portrait lens.
There is a 5-megapixel camera on the front for taking selfies.
At the bottom of the device is the charging port. And a 3.5mm audio headphone jack.
The device has a dedicated slot for holding two SIMs and a memory card.
The device is available in two attractive colors – Mint Green and Paper Gray.
Realme C11: One of the best budget phones on the market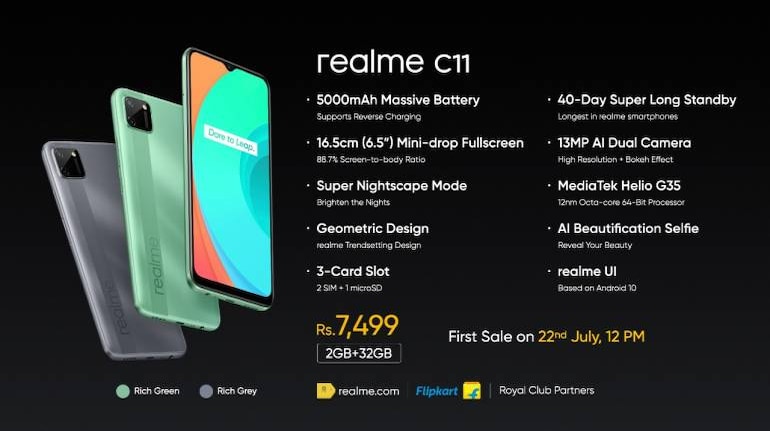 Buyers will be able to purchase this device at a much more affordable price than other devices in this range. The device is priced at just BDT 8,990. At such a low price, Realme C11, with its amazing features, will add a new dimension to the phone usage of the buyers.